About Us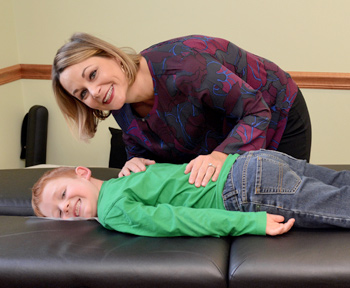 Dr. Alison Cummings has been in practice since August 2003 after her graduation from Palmer College of Chiropractic. She relocated to western New York and opened Inner Balance Chiropractic on her own, serving families and individuals in Amherst.
Building a wellness-oriented chiropractic care center started with a dream and Dr. Alison's chiropractor suggesting she consider the profession. Dr. Arianna joined the practice and is happy to be serving patients in her hometown. We've created an entire community of like-minded individuals who want to improve their lifestyle with natural solutions.
Find Out More!
Dr. Alison's unique approach to health care involves the use of the NUCCA technique. This gentle, precise method helps your body regain the balance and alignment it was designed to have. Along the way, we'll also teach you about living a better life with advice on nutrition, your environment and much, much more.
Our wellness workshops include an Ask the Doctor event each month where the topics are varying, such as
Juicing vs. Blending
Move It or Lose It: How Sitting Can Destroy Your Health
NUCCA Care
Peak Potential
Eat Your Way Out of Pain: Foods That Heal, Foods That Harm
Power of Green
Raising Healthy Families in a Not-so-healthy Society
Stress Workshop
10 Easy Tips to Detox Daily
Secrets to Unlocking Your Energy and Maximizing Your Day

Restoring Hope for a Better Life
It was during Dr. Alison's years in chiropractic college that she had the opportunity to learn from the well-known Dr. Fred Barge. During his philosophy classes, he taught his students about the importance of giving patients hope — that our bodies are capable of incredible things.
Once the proper structure is established in the body, miracles can result.
In the first weeks of opening Inner Balance Chiropractic, Dr. Alison gave a NUCCA adjustment to a patient, Jane. Afterward, Jane started to cry, and Dr. Alison asked her what was wrong. "She said it felt like the pain dissolved from her entire body. The sense of calmness and relief she'd been seeking for so long was finally there."
No other practitioner had given Jane hope for a brighter future.
There's no magic involved in chiropractic care, but there are truly no limits to what your body can do!
---
About Inner Balance Chiropractic | (716) 210-1060