Meet Dr. Arianna Bordonaro
Internship Turned into Miracle…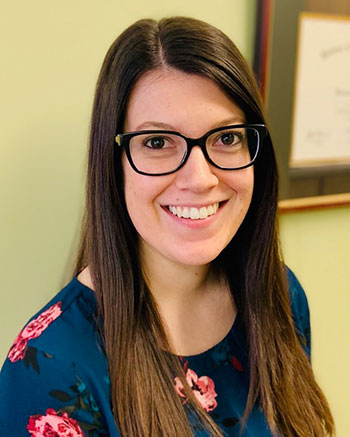 Dr. Arianna Bordonaro was introduced to chiropractic care in high school. Given the opportunity to do an internship in any career field, she chose chiropractic. It wasn't until then that she realized that chiropractic care could help her too. Having suffered from neck pain and headaches for years, she had only been given pharmaceutical drugs and they didn't work. She knew she could not continue living with headaches. She experienced her first chiropractic adjustment during her internship. Immediately, Dr. Arianna found her headaches dissolving away. She had found her solution to her years of debilitating headaches: chiropractic.
After her first adjustment she knew that chiropractic focused at the root cause of her neck pain and headaches. It was then that she became determined to help others in the way she was helped. Her goal is to help others who may not realize living without pain is an option, achieve their goals. Being a part of her patient's healing journey has been one of the most rewarding experiences. Dr. Bordonaro received her undergraduate degree in Human Biology at the University at Albany, before graduating from New York Chiropractic College with her Doctorate of Chiropractic in 2016. She was born and raised in Western New York and is excited to be practicing in her hometown.
Contact us today to schedule an appointment with Dr. Adrianna!
---
Dr. Arianna Bordonaro | Chiropractor Amherst NY | (716) 210-1060